A Fuelcar is a type of car in Pocket Trains, and can be added to a train once you have enough parts. One fuelcar adds roughly 2x more fuel to a train. On some trains, like the San Juan Standard, Gila Standard, and Rio Grande Standard, multiple fuelcars can be added, increasing the range greatly. The fuel car needs the same amount of parts as the train engine of the same type.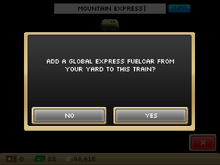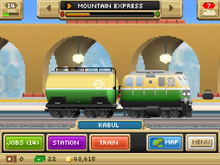 Trivia
The Daylight's fuelcar is the only tender fuelcar to not have gold in the middle.
The National Express is the only tanker fuelcar to not have a diamond at the top.